Deborah Force isn't merely a bookseller. She's a matchmaker.
As the owner of The Sun Bookshop, a must-visit destination for all book lovers in Melbourne's west, Deborah considers the most important aspect of her job is to match people with their beloved stories.
"When I'm sourcing books for the shop I can look at a book and think 'I know someone in Yarraville will love this','" smiles Deborah. "Then I put it in the front window and someone walks past…and they'll come in because it's the book written just for them."
Nestled up against the Art Deco Sun Theatre, the independent bookstore stocks fiction, biography, history, travel, science, crime, art, photography and craft books. There's another branch nearby in Murray Street that specialises in children's literature called The Younger Sun.
Yarraville resident Deborah opened the Sun Bookshop over two decades ago and The Younger Sun, a decade after that. By now, her bookstores are landmarks in Yarraville Village, with Deborah being Yarraville's go-to book expert.
Deborah's love of books has been a constant throughout her life.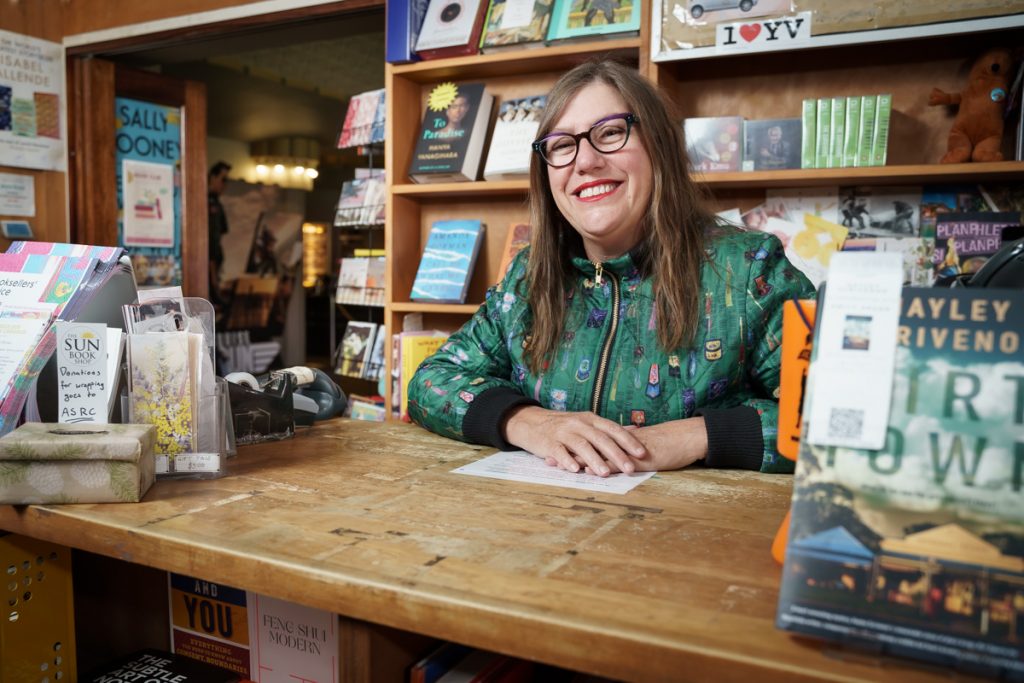 Yet owning a bookshop was never part of her life plan and the business was born in somewhat of a whirlwind.
"A friend who I worked with, we would always talk about our love for books. One day, as I was walking past the Sun Theatre, I bumped into her and her husband. He said 'You both want to open a bookshop, why don't you rent this empty shop and do it!'"
"It's so bizarre because neither of us had a clue," Deborah laughs. "We had a meeting a few days after that chance encounter – and then two months later, we opened the shop."
After getting some advice from fellow book shop owners, they learned the ins and outs of stocking their shop as well as keeping busy with events, book launches and book clubs.
Deborah's business partner eventually left to spend time with her family and Deborah carried on the business. "I was older than her and I felt like this was my last chance to stop working for other people."
After twenty-four years in business, Deborah has proven that her businesses can thrive and survive through anything, even a pandemic. "Luckily, just before COVID, we opened a website," she says, "During lockdowns we'd sell online and we kept up with local delivery and post and customers loved it."
When Deborah's not working at the Sun Bookshop, naturally her preferred way to relax is with a book in hand. "It's like meditation, reading. It gives you an incredible sense of peace. I just love it."