Part cafe, part bakery, The Naked Egg is entirely family-owned. In fact, Anton Horvat initially took on the business as a way to spend more time with his family.
"I'd already been working in hospitality for decades. It got to the point where I wanted to stop working on the other side of town because I live in the west, and to stop working nights. So I was looking for a business that I could work in together with my kids, who were all studying at the time," he reflects. "The cafe has been a chance to connect with them and give them an opportunity – my son started off washing dishes and my daughter still does a lot of the baking."
Anton and his family have been serving up top-notch breakfasts and tempting lunches at The Naked Egg since 2015.
Over time the family business has grown, as Anton's son began cooking and experimenting in the kitchen.
Now you can expect to find all manner of delicious meals on their menu, from Anton's personal favourite – "Pork belly with chilli. I like spicy food!" – to the vast range of egg dishes that will satisfy any breakfast fanatic.
As for the cafe's name, The Naked Egg came to Anton in a moment of inspiration.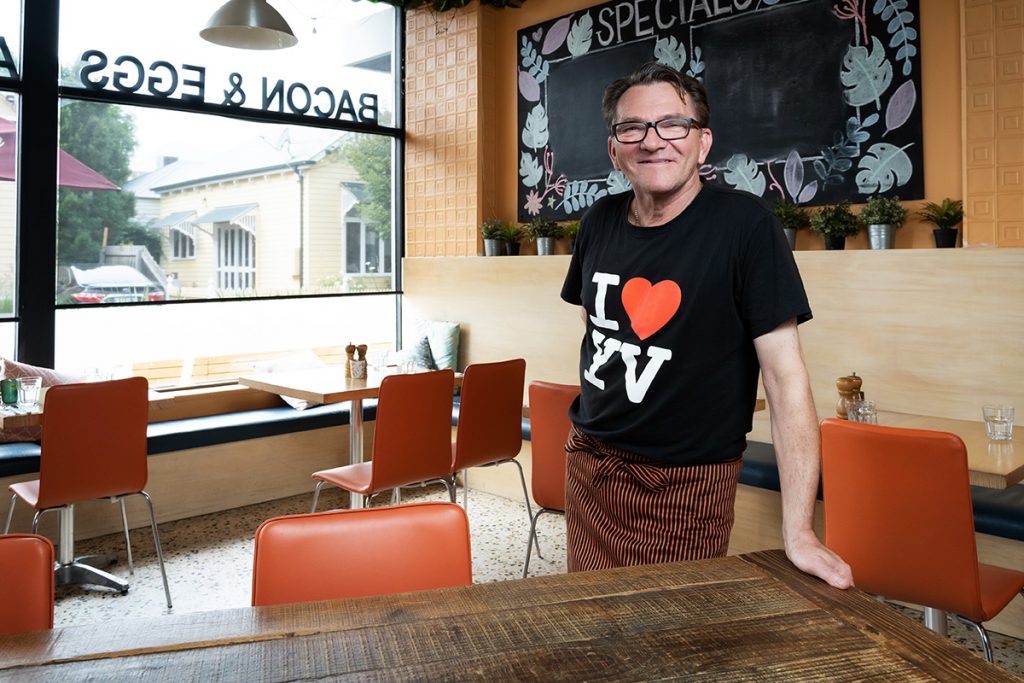 The warm and welcoming cafe is a popular hub for local meet ups, with its jaunty orange wall, colourful furniture and framed historical photographs celebrating Yarraville Village through the ages.
One of Anton's favourite things about running a business in Yarraville is the strong community; his shirt is proudly emblazoned with a I (Heart) YV logo.
"The traders, we all work together and help each other. I've also seen a lot of young kids grow up. Ninety per cent of my clientele are regulars and locals."
As well as running a busy cafe, Anton is the president of the Yarraville Festival Committee. He volunteers his spare time to plan the big event every year.
"It's a huge event that can attract up to 30,000 people to the village in a day. I love helping to produce it because it makes everyone happy and to really feel proud of where they live."