"When you step into Small Graces, we want it to feel like your best friend's lounge room."
Small Graces is a cosy neighbourhood café in Footscray by Diego Portilla Carreno and Rebecca Howell. Since opening in 2017, the husband-and-wife team has invited the community into their proverbial lounge room to share their love of food and coffee.
Relocating to Footscray in 2015, Rebecca and Diego had dreams of setting up their own café, given Diego's fine-dining chef background at Lakehouse in Daylesford and Annie Smithers' Bistro in Kyneton.
They found a tucked-away Byron Street site two years later and fitted out the shell to transform it into a welcoming and inclusive cafe.
Their ethos is to provide seasonal, wholesome food while sourcing local ingredients with minimal waste and a commitment to environmental sustainability.
Rebecca handles the operations while Diego works with the team creating high-quality, healthy and delicious offerings.
Rebecca believes that what makes Small Graces' menu unique are the diverse options. The kitchen is always adapting to what's in season, keeping the favourites and trying something new.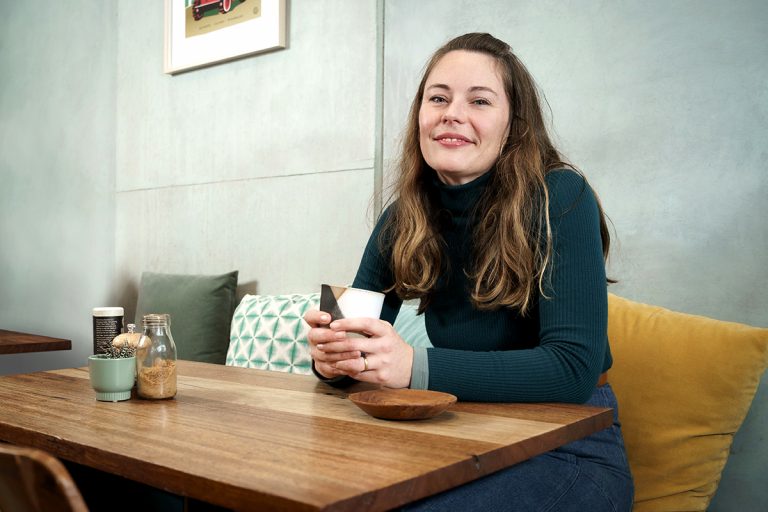 That's a reference to their signature dish – the Huevos Pericos, or Columbian-style eggs scrambled with spring onion, tomato and spices. It's served with two fluffy corn cakes, cheese and smashed avocado.
"We put it on one weekend as a special, and it sold like crazy!" Rebecca laughs. "Ever since it's been our biggest selling dish."
Customers also visit Small Graces for coffee made with Kensington's Rumble Coffee beans. The blend's strong notes provide a good kick start to the day and the coffee company's ethical sourcing and approach to sustainability align with Small Grace's principles.
While the food and coffee are top-notch, Bec believes that the way her team cares about the customers is what keeps people coming back.
"I think there's a big portion of customers that come because they feel really welcome here. They've got their favourite spot to sit and we love to be part of people's habits and routines. We've got some very loyal customers that have been coming since day one.
"We get such beautiful feedback from people who take the time to tell us how much they love this place and that it makes them feel comfortable and safe. That's a massive thing for us – it's exactly what we've set out to do."