Anne Nguyen is obsessed with beautiful homewares and indoor plants – so she enjoys living vicariously through her two shops in Seddon, Simple Form and Offshoot.
"There's only so much that I can fit inside my small house!" laughs the West Footscray local. "The two shops allow me to curate and collect beautiful things and to pass on my passion for minimalist design to my customers."
Anne is a former accountant who started Simple Form, an online design store, five years ago. After falling pregnant, she decided to start selling beautiful objects for the home so that she could have a pathway out of her corporate job and gain more flexibility for her new family responsibilities.
After eighteen months, Anne's online business grew to the point where she wanted to open a physical store. After scouting for locations in Melbourne's west, she discovered an architect's studio on Charles Street, Seddon.
"I'd describe the site as a diamond in the rough. At the time there was no retail on this side of Charles Street, but I could see the potential," Anne explains. "I fixed up the shop myself, created better lighting and painted the orange walls a blank white to suit my aesthetic."
Visitors will notice that Simple Form has a peaceful and calming feel informed by Scandinavian and Japanese design principles. The store is predominantly white and black combined with shades of grey and a splash of green.
This distinctively minimalist palette extends to Anne herself, who says it's no accident that her wardrobe is also monochrome with an occasional green accent.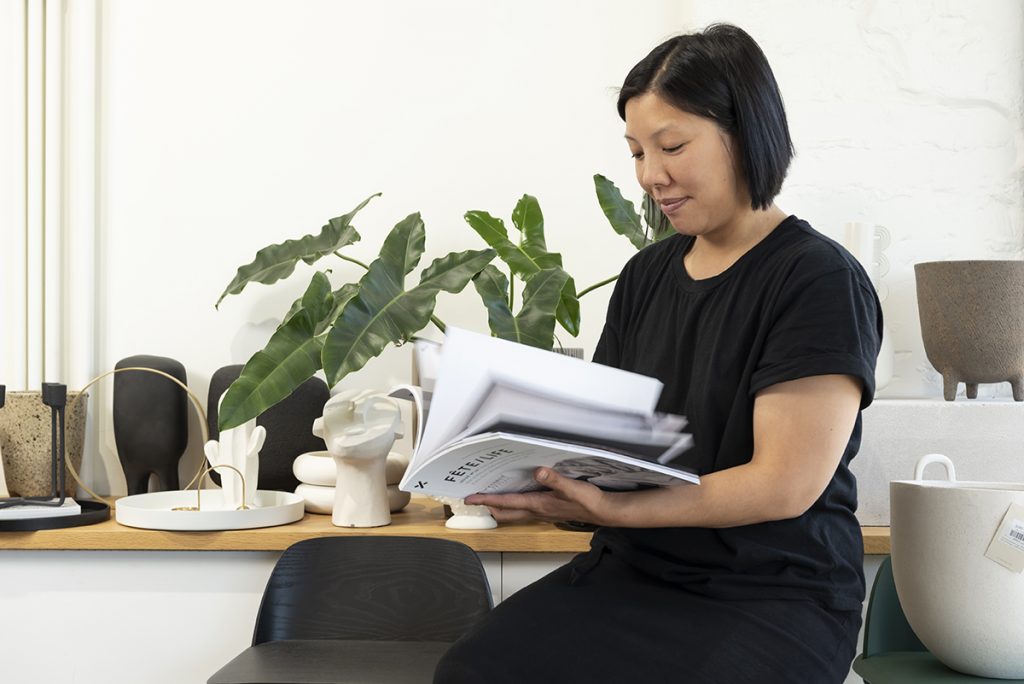 Inside Simple Form, you'll find everything from books to candleholders, pillowcases to furniture. Every product that Anne sources is personal to her. "I ask myself: do I love it? Would I like it in my house? I don't source products to please others – but I find that there are many people who are drawn to my style."
What you will no longer find at Simple Form are plants. That's because Anne's enthusiasm for indoor plants meant that the window display at Simple Form quickly became overtaken by greenery.
The solution? In late 2020 Anne expanded her business to a second store called Offshoot, which is just across the road from Simple Form. There you'll discover a jungle oasis, filled with flourishing plants and beautiful planters, to bring the garden into your home.
To learn more visit the Business Directory.