Just a short hop from the container ports synonymous with Melbourne's west, you'll find several shipping containers transformed into a cafe in Footscray.
"I chose the name Rudimentary because I wanted to convey the idea of taking something simple and elementary and being resourceful with the basics," says Des Huynh, the owner. "The word governs my design philosophy, as well as the way our menu highlights fresh and simple ingredients in an elevated way, and our focus on excellent coffee from Small Batch."
Rudimentary opened in 2015 after Des approached his father (who owns the plot of land on which Rudimentary now sits) to see if he could try his hand at running a cafe from the unused site. As a high schooler, Des had dreamed of opening a cafe but ended up studying architecture.
When it came to designing Rudimentary, Des worked with local architect Richard Denby to create the cafe on a very limited budget – hence the use of shipping containers.
"I was inspired by the use of shipping containers as community spaces after the Christchurch earthquake, as well as BOXPARK in London," explains Des. "I enjoyed the challenge of transforming something as basic and functional as a shipping container into a warm and welcoming cafe that could be moved and relocated if necessary."
As the piece of land was just overgrown grass, Des spent almost twelve months building everything from scratch – from the tables to the fence to the garden. Many of the parts are recycled – for instance, the wooden sleepers used to frame the garden beds – and all of them can be pulled up and moved, along with the shipping containers.
While Rudimentary's architecture is most famous for the clever repurposing of shipping containers, almost two-thirds of the space is an outdoor garden filled with native flora, fruit trees, vegetable plants, and herbs.
"The garden was initially designed by Sally-Ann Brown, a local landscape architect who just happened to be walking past the site while we were building," laughs Des. "Over the years it has changed into more of a kitchen garden and community space. Only two of the ten garden beds are planted by us – the rest are tended to by members of the public. We have learnt so much from these keen gardeners and they offer their excess produce to our kitchen too!"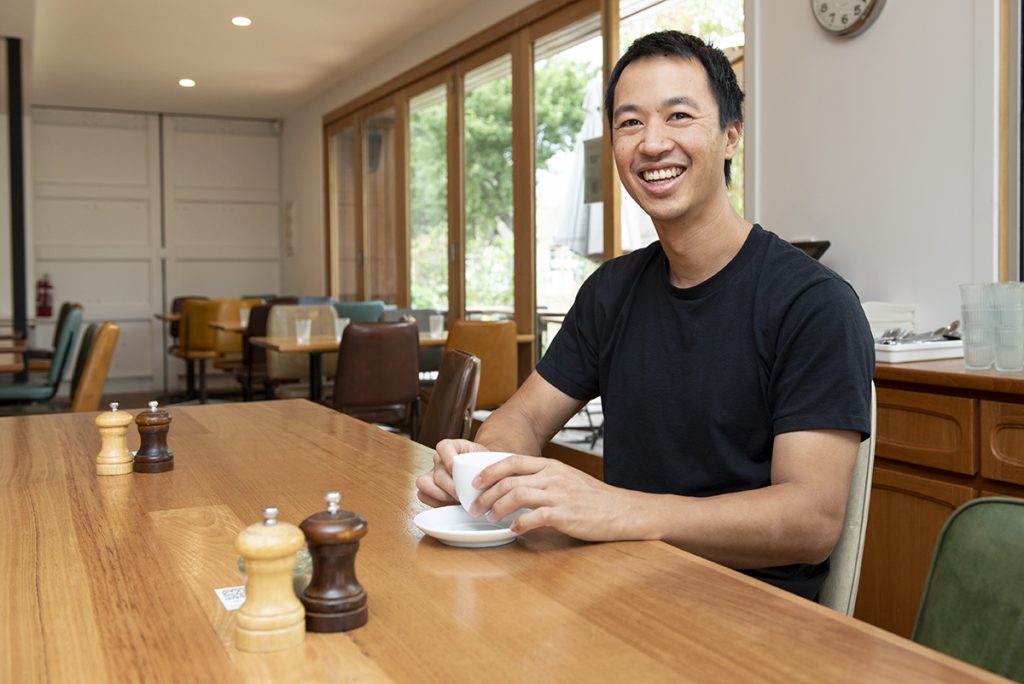 Another change since its early days is that Rudimentary's all-day menu now evolves with customer demand, instead of being completely overhauled every season.
"We keep items on the menu that people are enjoying and regularly swap out items for other ideas," explains Des. "We are constantly trying to improve – constantly iterating – and I think our customers appreciate that."
Des' next plan for Rudimentary is to trial opening for evening trade.
"We have often considered opening Rudimentary at night time, but our small kitchen meant that we were limited with what we could offer," says Des. "Then we hit on the idea of ramen – as it only needs stock pots, a pot for boiling noodles and the toppings. And there's nowhere that does ramen in the inner west."
Noodle lovers, take note: look out for Rudi Ramen hopefully opening in Footscray in 2021!