Ras Dashen (pronounced Rahs DAH-shen) is the tallest mountain in Ethiopia and it was the perfect name for Wondimu Alemu's family restaurant.
"We want our restaurant to stand out in quality and service, just like the peak," smiles Wondimu, the co-owner of Ras Dashen restaurant along with his wife, Alemitu Aberra. "We have been in Footscray for over two decades, we have built a business and raised our children here, and we want our restaurant to be a landmark for the area."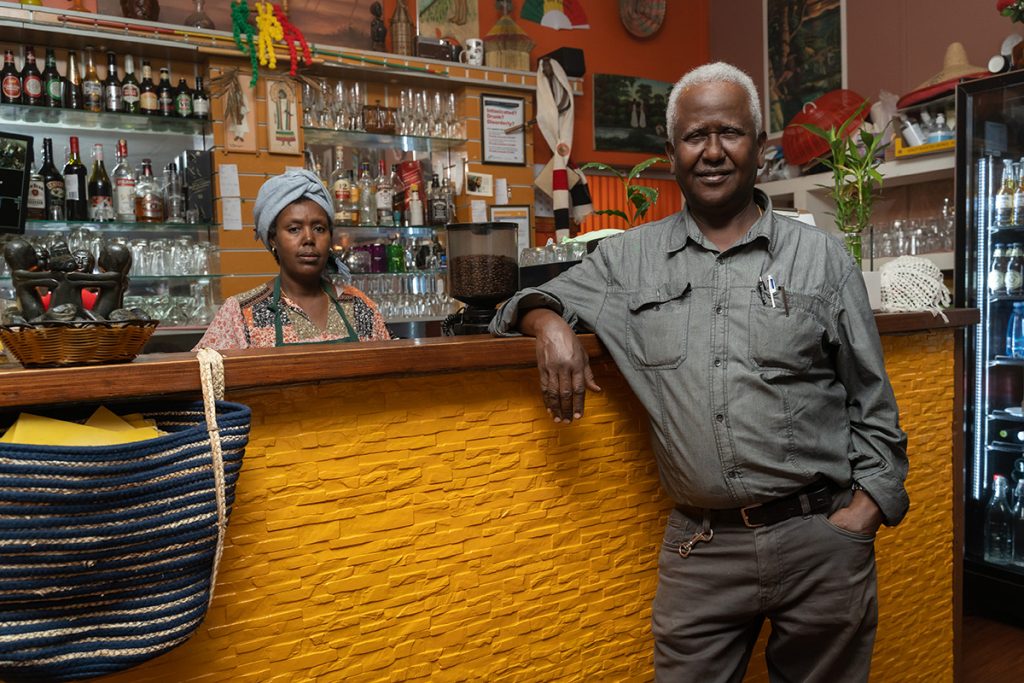 Wondimu and Alemitu opened Ras Dashen 2011, initially with Wondimu continuing his profession as an electrical engineer while working nights in the restaurant. However, the load of two jobs eventually became too much so he fully joined the business in 2014. Now he manages the front of the house while Alemitu runs the kitchen.
"My wife is the head chef and she cooks traditional recipes from her family," explains Wondimu. "Our customers particularly enjoy our Doro Wat – a spicy chicken stew that's Ethiopia's national dish – while my favourite is lamb ribs on clay."
The first step in their long and hard journey was leaving Ethiopia as refugees in 1998 and spending eight years in a Sudanese refugee camp. When they arrived in Australia, they landed right in Footscray because they knew that it was the heart of Melbourne's African community.
They continue to live in the Western suburbs and their extended family helps out in the kitchen, the bar and the dining room. At any time of the day the restaurant is a lively gathering place for Ethiopian immigrants and Ethiopian food-lovers alike, all hungry for a homely feed and traditional Ethiopian coffee.
"My dream is to grow Ras Dashen into not only being the best Ethiopian restaurant in Melbourne – it's to be the best chain of Ethiopian restaurants in Australia," grins Wondimu. "My hope is that my children will carry on the name and establish it as a brand."
For more information about Ras Dashen Ethiopian Restaurant visit the directory listing.