"I wake up every morning at 4:30 am and I never complain," beams Ooy Salsbury, one of the owners of Number 99 cafe in Maribyrnong. "When you own a business, you need to have a passion for it – and owning a cafe in this community brings me so much joy."
Ooy (a nickname meaning 'sugar cane' in Thai) came to Australia in 2006 and in Melbourne, she met her friend and business partner, Chom Sa Ard. At that time, Ooy was running a Thai catering company and hosting Thai cooking classes, while Chom was working at a large Thai restaurant.
When Ooy and Chom decided to branch out on their own in 2019, they knew that they wanted to keep their business small. So at Number 99, you'll always see just the two of them, chattering away in Thai.
In the kitchen, you'll find Chom cooking her family's Thai recipes as well as popular cafe fare like egg and bacon rolls. Ooy greets the regulars with chatter while expertly managing the coffee machine using Coffex beans.
Right at 6 am, the tradies wander in for their breakfast and banter. As the day flows on the small cafe buzzes with people dropping in for a takeaway coffee on their way to work, parents relaxing after the school bell and local residents tucking into the cafe's signature pad thai, green curry chicken and spring rolls.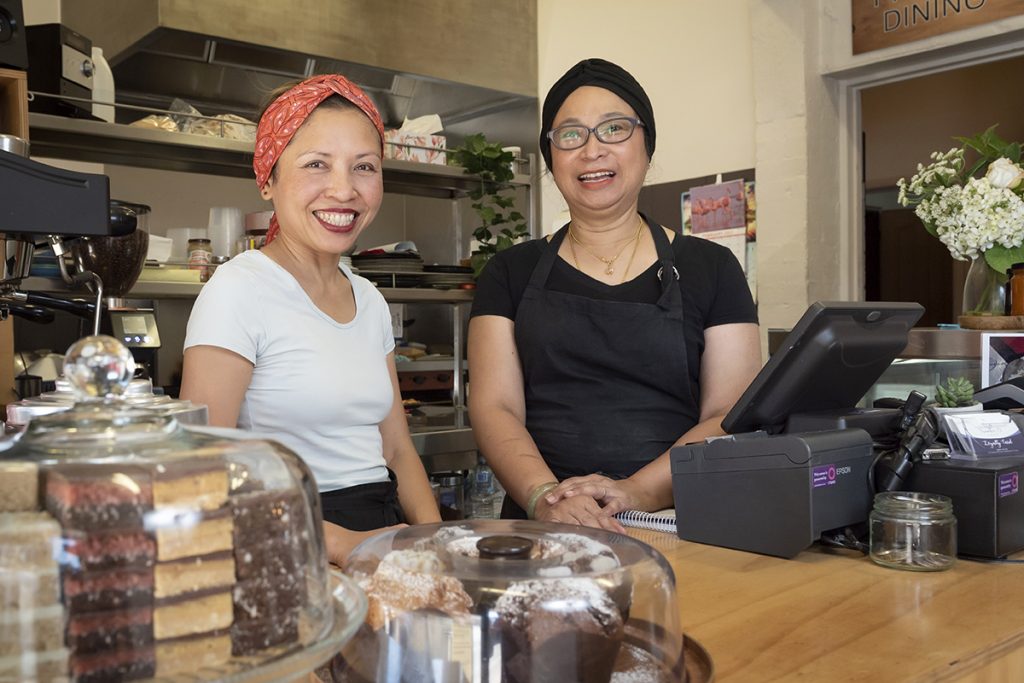 "We make everything fresh to order and we never sell leftovers," explains Ooy. "I believe that customers keep coming back to us because they can really tell the difference and they'd rather wait a little longer to have their food made on the spot."
During the lockdown, the strong spirit of community is what has kept Ooy and Chom going.
"We'd have people lining up outside waiting for their coffees. People would share the apples, cucumbers, tomatoes and chillies from their gardens. I'd turn their produce into homemade chilli jam and fruit jams to sell, then leave any leftover produce for anyone to take as they needed," smiles Ooy. "We really can't thank people enough for their support."