Laura Luu credits the success of Seddon cafe Miss An'am to the love and support she has received all her life.
"I was born in Vietnam and emigrated to New Zealand on my own to study when I was just eighteen years old. I was fluent in Russian and had a choice between studying in Russia or learning a new language in an English-speaking country," says Laura.
Under her mother's guidance, Laura applied to study in New Zealand because the country's relatively small Vietnamese community meant that Laura would be challenged outside her comfort zone.
Her twenty-six years of living in New Zealand meant that when she immigrated to Australia, she had established a group of close girlfriends who were later instrumental in her owning Miss An'am.
"The cafe used to be owned by my friend and I'd work there to help her out. My friend decided to retire and as a single mother, I needed to provide security for my family. I felt that as an employee my fate would always be in other people's hands.
"But working for somebody and running your own business are very different things! I was worried so I talked to my girlfriends in New Zealand. They said 'Look, Laura, just take it. It could fail, or you could win.'"
With the financial and emotional support of her girlfriends in New Zealand, Laura was able to take a risk.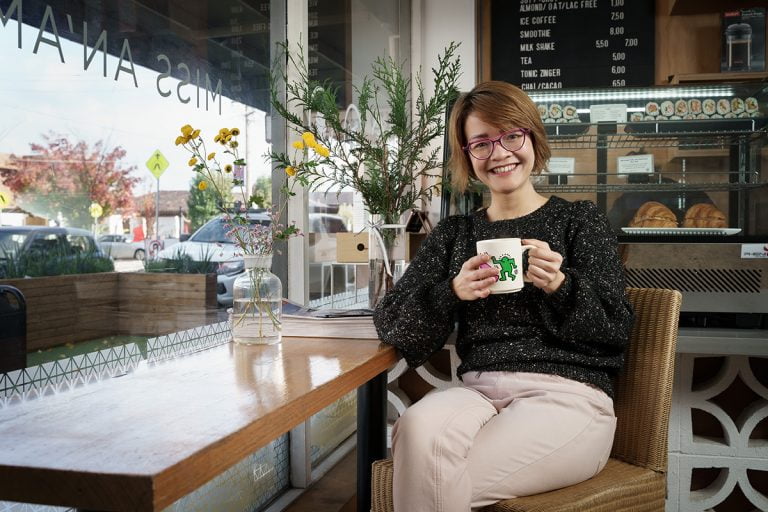 Every dish on the menu is tested many times with friends and family before it is available at the cafe. One of the best sellers is the chicken pho, a dish Laura says she'd happily eat every day of the year!
"The broth for my chicken pho is made from a whole chicken and takes twenty-four hours to simmer. It's not very cost effective because I have to discard all the meat and bones, but I refuse to compromise on the recipe," she smiles. "Another signature dish, particularly popular in winter, is the French-inspired Vietnamese slow cooked beef stew cooked with red wine."
Laura is very grateful that Miss An'am has been so well supported by the Seddon community. Her vision for her business is to keep it small, local and comfortable for her customers.
"I've lived in other parts of Melbourne. Seddon and the inner west is the one place where I feel like I fit in. I feel like it's a part of me."