If you combine the names of Denis Lucey and Andy Smith you get Lu and Smith "with a kiss in the middle!" laughs Andy.
Luxsmith is the brainchild of long time friends Denis and Andy, whose relationship spans back almost thirty years to their days working at Italy 1 and Bistro 1. They hit it off, went off to work their own projects and over the years would talk on and off about doing something together.
Then in 2015, an opportunity arrived to turn Andy's long-standing Seddon cafe, Le Chien, into Luxsmith, a contemporary Southeast Asian-inspired restaurant. Andy had lived in the area for more than twenty-five years and felt that the neighbourhood was ready for a more upscale dining experience.
Since 2015 Luxsmith has gone from strength to strength, adding a corner wine bar and bottle shop in 2018 and an upstairs purpose-built function space (Lux Up) for up to seventy people in 2020.
"The original Luxsmith interiors were created by designer Ingrid Langtry (who is incidentally the co-owner of Ladro restaurants in Fitzroy and Prahran)," explains Denis. "With the next phases we've taken Ingrid's ideas as inspiration and we're so proud of what we've created."
On Luxsmith's share-style menu you'll find dishes such as their bestselling curries, crispy-skinned duck, barramundi, baos and a 6 hour slow-cooked beef cheek. The award-winning wine list is compiled by Footscray-based sommelier Ben Knight.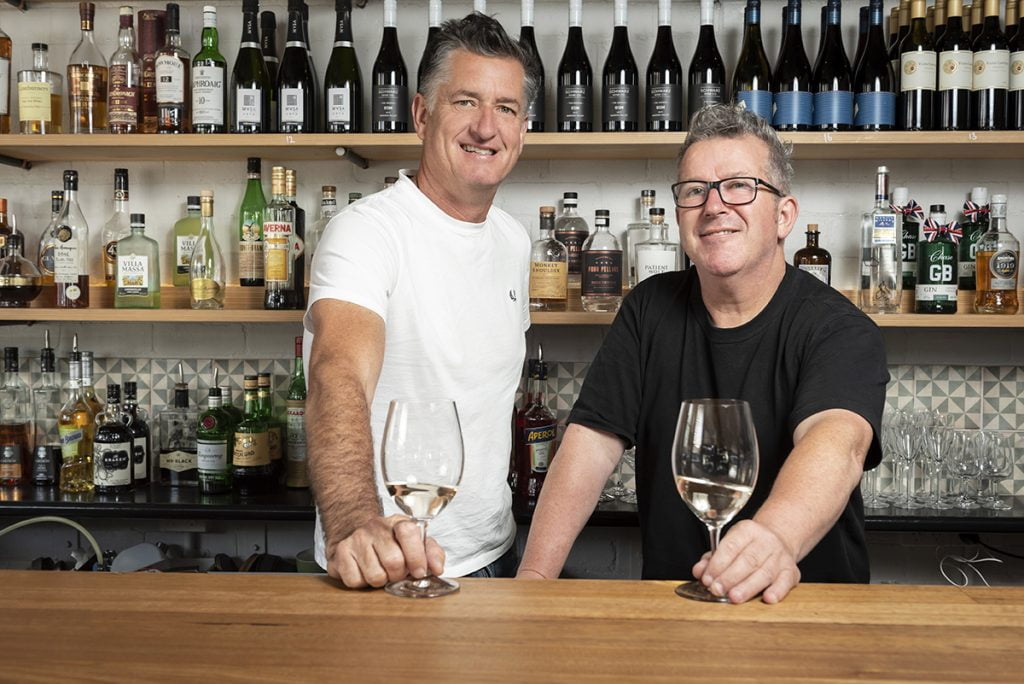 Community support for the restaurant during Melbourne's lockdown was really encouraging, with customers ordering takeaway and then popping next door to pick up a bottle of wine.
"I think that after 2020 people are embracing what's on their doorstep," says Andy. "Locals have appreciated the fact that Luxsmith offers stylish design, delicious food and a smart wine bar without requiring them to go into the city or crosstown."
"Our regular customers are local shopkeepers, our neighbours and people we know. It's so wonderful to be embedded in this community."