Lola Flores is a Spanish singer, actress, dancer, role model and activist – and her vibrant, colourful portrait provides the inspiration for Lola in Seddon.
The popular daytime cafe is bounded by the many eateries of Charles Street, but what sets Lola apart from its neighbours is its Spanish and Portuguese-influenced menu. This is thanks to Beatriz Fernandez, the Portuguese-born matriarch and chef.
"My mother and I started Lola in 2015 after we decided to move away from our previous hospitality business in Melbourne CBD," explains Melissa Fernandez, Beatriz's daughter and front of house at Lola. "We wanted to open somewhere with a slower pace than the hectic busyness of the city."
The cafe's relaxed, family-friendly feeling is one of the reasons Lola's loyal customers keep coming back. "The suburb's slower pace means that we have the time to develop relationships with our customers. While we've been in Seddon we have loved the way people are willing to try new foods and to support each other within the local community."
Locals definitely love to linger alongside the huge windows opening out onto Charles Street – the perfect spot for people-watching.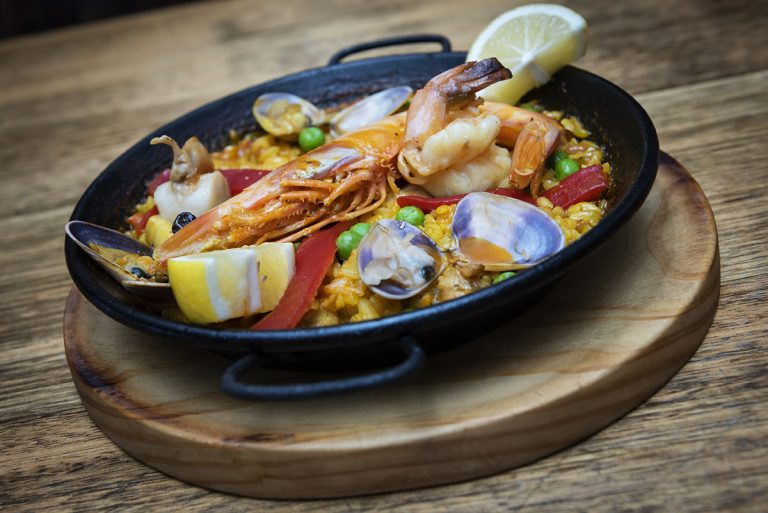 The interior was codesigned by Beatriz and Melissa with items sourced online and from their personal collection. Personal touches in the decor include black and white photos given to Beatriz by her Portuguese family and brought to Australia, plus a vintage map that used to hang in Melissa's father's high school in Spain.
On the shelves, there's a mini Iberican provedore where you'll find the authentic Spanish and Portuguese products used in the kitchen (sourced from Casa Iberico in Fitzroy) and the most delectable Portuguese custard tarts from Belem Bakery in Thomastown.
Their signature dish for breakfast is the Lisbon breakfast with fried potatoes, black pudding and home-made sherry vinegar glaze.
Along with the Lisbon breakfast, Lola's paella has been on the menu from the beginning and is a firm favourite. During lockdown, Beatriz would cook takeaway paella for local families, served in the original paella pans with the trusting expectation that they would be returned in time.
"At Lola, Mum treats everyone like her child and all the dishes on the menu are Mum's recipes," laughs Melissa. "In fact, I don't know what I'll do when she decides to retire, I don't think she'll let anyone else in the kitchen!"