Littlefoot Bar is credited with being the first establishment to kick off Footscray's now famously vibrant nightlife.
Stuart Lucca-Pope and his wife Liana owned a cafe and bar in Fitzroy from 2003 to 2013. And when they sold that business, they were unsure as to whether they'd return to hospitality.
But as westside locals, they saw the potential for developing the nighttime culture in central Footscray.
"We'd have dinner with friends at one of Footscray's Vietnamese or African restaurants, and when it was 9 pm, they'd go 'where to next?'. We'd have to bring them back to our house because there was nowhere else we could go for a drink," laughs Stuart.
So Littlefoot opened on Barkly Street in 2015 in a former pizza and pasta restaurant. Stuart and Liana (a designer by profession) renovated the space to turn it into a friendly wine and cocktail bar serving good quality food at affordable prices.
"A bar with a full-size kitchen is a rarity," says Stuart. "So not many people who know us as a bar also realise that we serve Italian food, taking inspiration from the recipes that are part of Liana's heritage."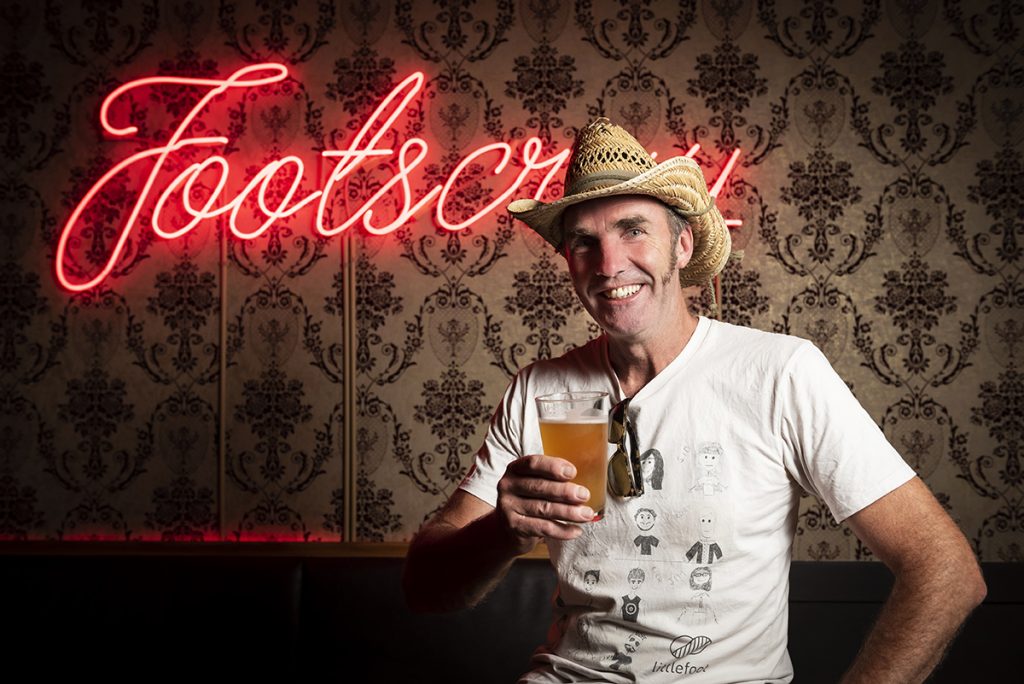 Littlefoot's Italian-leaning menu is a result of a COVID pivot but is here to stay. In 2020, like many hospitality businesses, Littlefoot had to close its doors and pivoted to takeaway meals.
"Our head chef is an international student who had no government support and no way of returning home," explains Stuart. "So, to support him, we took Liana's family recipes and we delivered handmade pasta and other Italian dishes to local customers."
Stuart's recommendation for the best way to experience Littlefoot is to pair their bestselling pillowy gnocchi with their famous Espresso Martini.
"This cracking cocktail is made with fresh coffee roasted by Addis Cafe and Roastery located around the corner on Nicholson Street," enthuses Stuart.
Then take your gnocchi and cocktail and enjoy the night under Littlefoot's bright neon sign proudly emblazoned with 'Footscray'. Go alone, go with friends – you're guaranteed to feel welcome and embraced as part of the community at Littlefoot.