Sasha Wicker was born on an island in the South Pacific and her coastal upbringing inspires the design and products featured inside Kith & Kin, a fashion and lifestyle boutique in Seddon.
Rope and driftwood are used as display racks; breezy linen clothing drape casually on hangers, and you'll even find dinosaur fossils nestled in handmade pottery bowls.
"As a child, I was always fossicking and gathering things on the beach, so I guess Kith & Kin is an extension of that," smiles Sasha. "I also travelled a lot when I was younger and loved collecting things on my journeys."
Kith & Kin opened in Victoria Street in January 2020 after Sasha decided to move away from her previous concept store Poppy Lane in nearby Charles Street.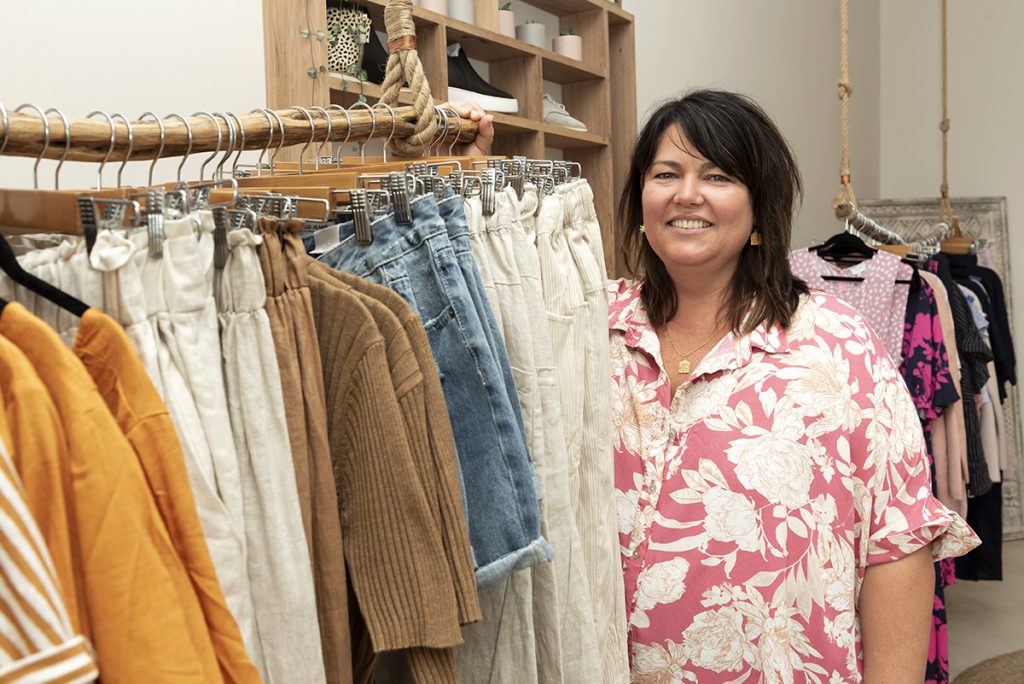 "Kith is an old fashioned word meaning a close friend, so Kith & Kin is very much about collecting all the things I think my friends and family will love in one place," explains Sasha.
Having said that, Sasha believes that everyone will be able to find something that they love in the store or discover the perfect gift for a loved one.
Stacked on hand-crafted timber shelves you'll find an eclectic mix of women's clothing, homewares, plants, jewellery, furniture, crystals and plants. The items come from all over the world but the store is very much rooted in the inner west.
As well as working in Seddon, Sasha is a resident of the neighbourhood, which means that the people who come into her store often become friends.
"Seddon is such a community orientated place," smiles Sasha. "Sometimes people just like to come into Kith & Kin to hang out in the back courtyard and have a chat. I love that!"