"Lilith is a mythical figure, supposedly Adam's first wife and a female demon. She's often a character in occult history, witchcraft, magic and astrology – and I love the idea of her being a freedom seeker. That's why we named our place Hail Lilith."
Partners Bek Cornish and Tania Murdocco met in Adelaide while working in hospitality and had always planned to open a venue together when they moved to Melbourne. However, they'd initially not considered opening a vegan eatery in Footscray.
"Our initial plan was for a traditional Italian restaurant in the inner north, with a focus on dishes from Calabria, where Tania's family is from," explains Bek. "But I'm vegan, and during lockdown, I challenged Tania to experiment and create delicious vegan Italian dishes. Then I'd post recipes up on Instagram under the account @haillilithvegan."
One day, the Footscray locals were out walking when they saw a 'for lease' sign on a cosy corner location in Maddern Square.
The space inspired them to create a bar and vegan eatery showcasing Tania's culinary skills and with Bek helming the bar and front-of-house.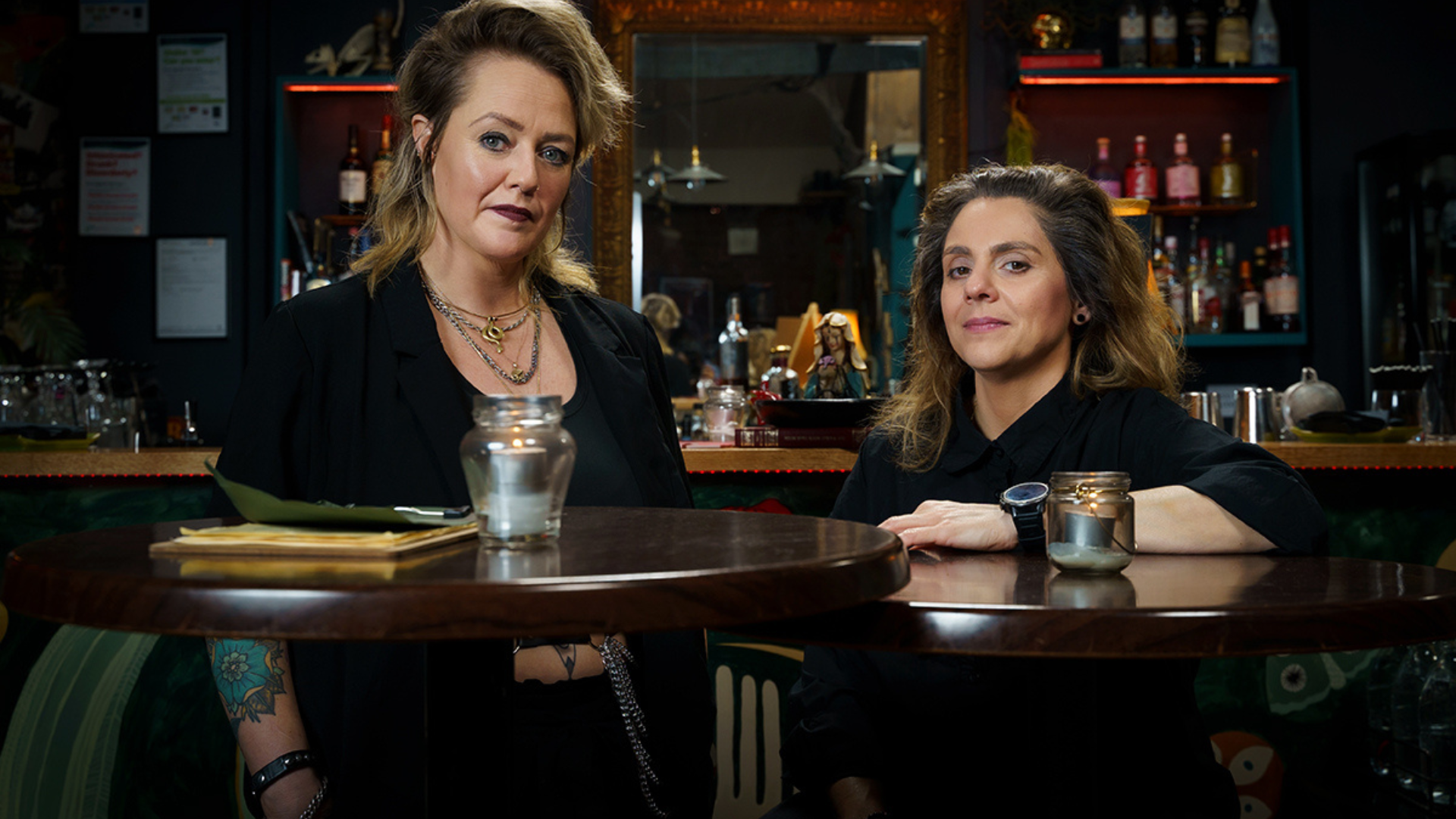 "When we developed the concept for this Maddern Square site we thought that the audience we'd built through Instagram would appreciate being able to eat Tania's food in real life," laughs Bek. "Plus at this point, we really wanted to stay local and support local, so owning the business in Footscray made sense."
In June 2022, the couple worked to build a kitchen and bar, decorating and painting the interior to be dark and moody ("Channelling my 90s goth period," laughs Bek). The huge Baroque corner couch came from an Armenian family via Facebook Marketplace, while friends gifted other furniture.
The all-day menu shows off Tania's fine dining experience and flair for plating. Favourites include gnocchi with nduja cream (made with a vegan BBQ pork paste from Vincent Vegetarian Food in Footscray), watermelon tartare and stracciatella with pickled tomatoes and a creamy vegan cheese that has many non-vegans second-guessing themselves.
Also don't miss the namesake cocktail – Hail Lilith is a bourbon-based concoction with vanilla vodka, black cherry and pomegranate.
Bek and Tania like to keep things exciting, so they're always trying new ideas. On the calendar you might find burlesque night, with roving burlesque performers offering a risque version of the 'dinner and show' experience. Or maybe the monthly Sunday bottomless brunch, with a vegan degustation and unlimited cocktails.
"I guess you could describe Hail Lilith a bit like a goth bar, a vegan metal bar and a romanticised dive bar juxtaposed with a fine dining vegan menu. It's a mishmash place with an eclectic vibe, with a nod to the dark feminine.
"Basically, we just want to bring what we love to our neighbourhood."