In the bones of an old post office, Andrew Charles found an opportunity to bring the Grill'd brand of guilt-free, healthy burgers to Yarraville.
"I'd been in the hospitality industry for over 25 years, in various locations and with different businesses," explains Andrew. "I became a Grill'd franchisee when I was looking for a new challenge in my career and saw it as a fantastic opportunity to do something different. I could see that Grill'd was a young company that was going places and I was excited to be part of it."
So Andrew became the owner of Grill'd Watergardens in Taylors Lakes and later, Grill'd Yarraville.
"I have deep roots in the West. My maternal grandmother was born around the corner in Tarrengower St Yarraville, my Dad's family connections to Hyde Street, I was born in Newport, and we moved to Williamstown. I have always been connected to the west, through my family and just a general love of the area."
On any given day the Yarraville location buzzes with a steady stream of hungry locals – often young families, busy professionals and Sun Theatre patrons. The restaurant is clearly a welcome addition to the village vibe and the whole Grill'd Yarraville team live locally.
The company's national Local Matters program means that Grill'd Yarraville gives back to its local community too.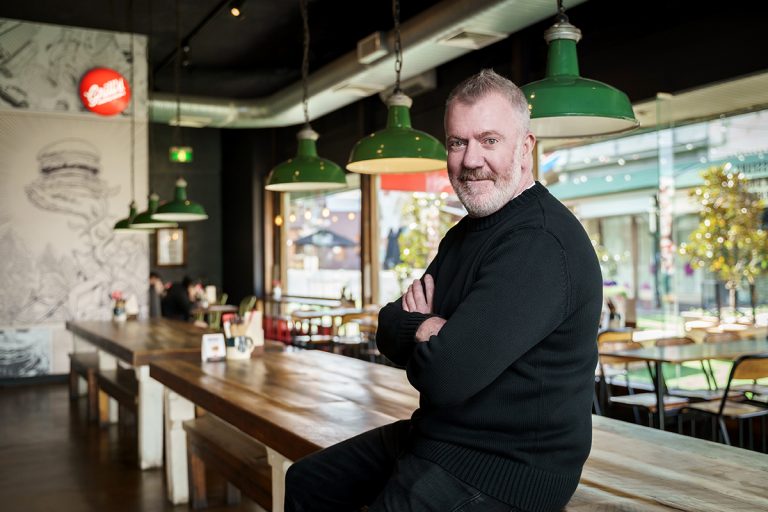 Since 2012 the Grill'd Yarraville's Local Matters program has donated to over 140 different groups in Melbourne's inner west.
What's next for Grill'd Yarraville?
Andrew says, "I think as a brand we're always evolving, always developing, always challenging the status quo.
"But what will not change is our goal to continue to serve our community well."