As a keen vinyl record collector and online record store owner Josh Smith faced a problem: he had so many records that they had invaded every room in his small two-bedroom apartment.
"I moved to Footscray fourteen years ago from Launceston – and I kept waiting and waiting for an all-purpose record store to open. Then when the stock from my online store got out of control, I decided it was time to move all the crates out of my house! I opened Footscray Records in July 2022."
Josh's grandfather had a record player and his memories of family gatherings always featured music. He started collecting records from a young age, played in a rock band as a teenager and as an adult worked in radio and as a DJ around Melbourne.
Buying and selling records have always been part of his interest in music, so he started an online store called Footscray Records.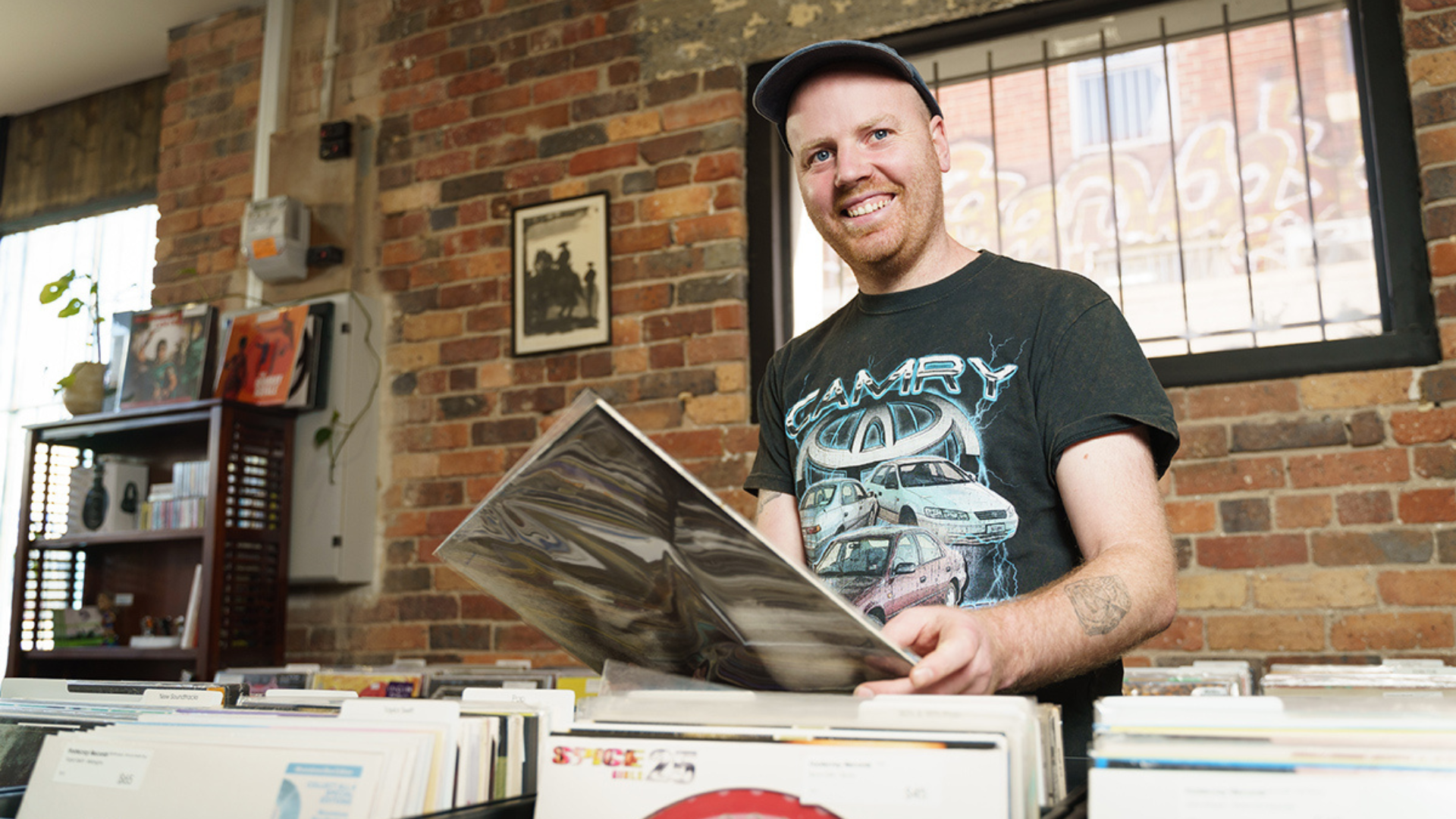 "I think that people appreciate the tangible physical experience and ritualistic elements of playing vinyl records. You really engage with the music rather than just having it as a background filler. I liken it to the difference between watching a movie at home versus at a cinema."
Given his existing online store's name, when it came time to open a brick-and-mortar shop, there was no choice but to locate it in Footscray. Josh found a defunct $2 shop on Leeds Street and transformed it into a light-filled store filled with around 6000 records.
"A physical record store is quite a different experience to an online store. People come in, maybe searching for something, and then come across something else they hadn't been expecting.
While the online business remains busy with a loyal clientele, Josh enjoys being at Footscray Records day to day as he develops it into a cultural hub. He believes that to get the full 'Footscray Records' experience, you have to come into the store.
"I have the best job! I get to play new music every day and I love chatting with customers – everyone I talk to has a deep appreciation for music. When people come inside, they can listen and maybe discover something new, and I'm so happy that I can be here to serve the community."