Every day Jane Duong would wake from her bed in a small village in Vietnam and watch local fishermen floating in a small wicker boat called a coracle.
"My husband Ben loves fishing and we serve a lot of our food in bowls, so I thought a fishing bowl from my homeland was a fitting name for our cafe," smiles Jane.
Jane and Ben opened Coracle in 2019 in the heart of Yarraville Village, on the former site of Happy Four Chinese Restaurant. Jane is a barista with over ten years of experience, while Ben is a Hong Kong-born chef who brings Vietnamese, Chinese, Japanese and Korean influences to Coracle's menu.
"We aim to represent Asian food culture in a cafe setting," says Jane. "The interior aesthetic is very Japanese, minimalistic and calming. As well as coffee from Small Batch we have hojicha, yuzu cold brew and matcha and a selection of Vietnamese, Chinese and Japanese tea. You also won't find many of our dishes at other brunch places in Melbourne's west."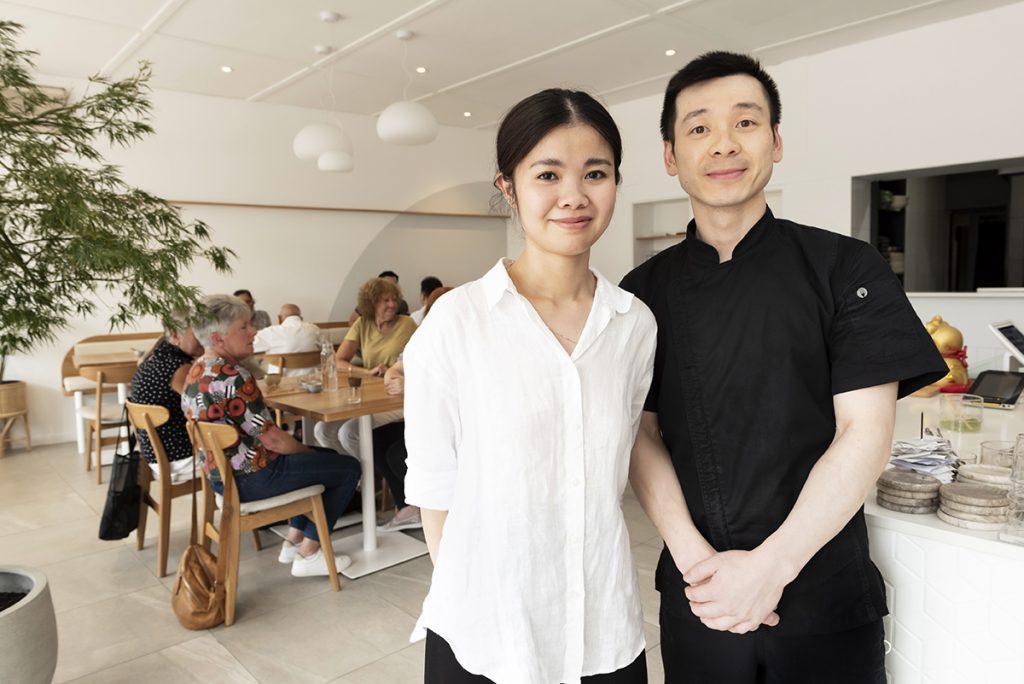 Case in point, their breakfast menu is a culinary romp through Asia. It includes soba noodles, tamagoyaki (Japanese omelette), Vietnamese candied bacon banh mi, Korean beef toast and nasu dengaku (miso-glazed eggplant) served on shokupan.
The best selling dish at Coracle is the Kaisen Don rice bowl, while Jane's favourite is the Dan Dan Mian (noodles).
Jane and Ben's next plans for Coracle involve opening for dinner.
"We want to offer a high-end experience that people may not expect from a cafe," says Jane. "We're planning to go with an ever-changing tasting menu that's always a surprise depending on the season and produce available, so customers will have to trust us to feed them well."