"People don't say they're going to Casa di Tutti. They say they're going to Dom's."
Casa Di Tutti means 'A Home For Everybody', and that's exactly what Domenic Zema's Italian restaurant is all about.
"It's a place where, it doesn't matter who you are, you'll feel welcomed straight away," he grins.
Domenic opened Casa di Tutti in Seddon in 2013 but his love for food stems back to his upbringing in a close-knit Italian family living in Deer Park.
"Since I was little, I've always followed my mother in the kitchen and enjoyed cooking. I learnt a lot of recipes and techniques from my parents and my grandparents," he recalls.
To this day, he still incorporates his families' recipes in his menu, even stocking up on freshly grown ingredients from their gardens when he visits them.
"The Napoli sauce that I make is definitely a recipe from my mum and my grandparents. I'm fortunate enough to have a lot of produce that I can bring in from home – fresh basil, parsley, lemons, oregano, chilli and olives. And yes, we absolutely still have 'sauce day' every year!"
What keeps Domenic cooking the Italian classics every day is his love for simple, good food.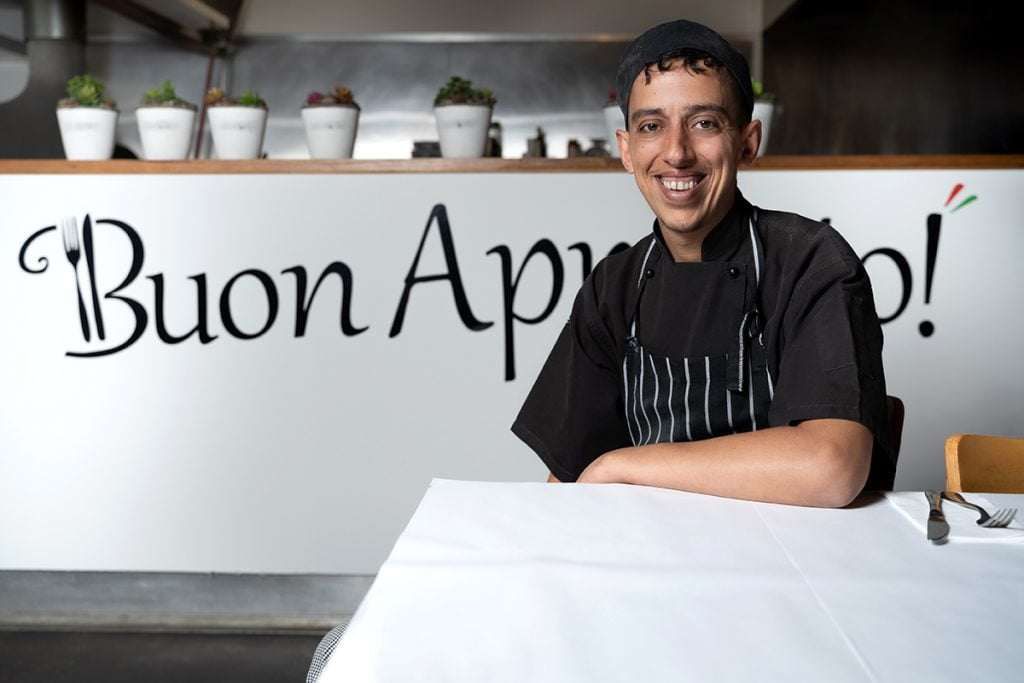 "That means I don't overcomplicate things. Everything is made on premises and I especially love making homemade pasta," he smiles. "I make a semolina base pasta, which is a bit lighter so you don't feel bloated after eating it."
The sweet potato gnocchi with salami, mushroom, basil and cream sauce is a notable bestseller.
"We've had it on the menu since day one and it is inspired by a similar dish at Il Centro, where I did my apprenticeship. I think if I do ever take it off, customers will actually kill me. Their love for the gnocchi is insane! We go through about thirty kilos a week."
For Domenic, running his restaurant is more about sharing his love of food rather than simply serving it up.
"We run cooking classes for kids and adults. I do catering for a lot of functions where we create and design the menu to suit your needs and budget," he explains.
"I'm so lucky that I love what I do. I get up in the morning and I look forward to coming to work and being part of the Seddon community."
"I love making people happy with my food. It's pretty simple."