The butcher's shop located at 128 Robert Street had sat dormant for many years before Donnie Lam transformed it into the cafe Butcher 128 in 2013.
To preserve the history of the Yarraville building, Donnie decided to keep many references to the building's original use.
Keen eyes will be able to spot the facade's signage, the original white tiles, the meat case in the front room that now stores sandwiches complete with punny meat-referencing names, (like Meat Hook) and the vintage butcher's scales sitting on top of the fridge.
Other design elements also draw inspiration from butchery, from the metal rail and meat hooks above the coffee counter to the stripped-back custom-made wooden and steel furniture crafted by Melbourne-based furniture maker and shopfitter Jason Blake.
In the kitchen, Donnie's brother Leon presides over a menu that incorporates South East Asian influences that reflect their Vietnamese/Chinese heritage.
Their bestselling dish is the chilli eggs, which comes on a warm farro grain salad flecked with fresh herbs and fava beans and dressed in Leon's lemongrass chilli paste.
Leon's take on bánh xèo, a Vietnamese crepe stuffed with prawns and pork, comes minus the mung bean sprouts and is served with Leon's fermented chill oil instead of the usual nước chấm (fish sauce).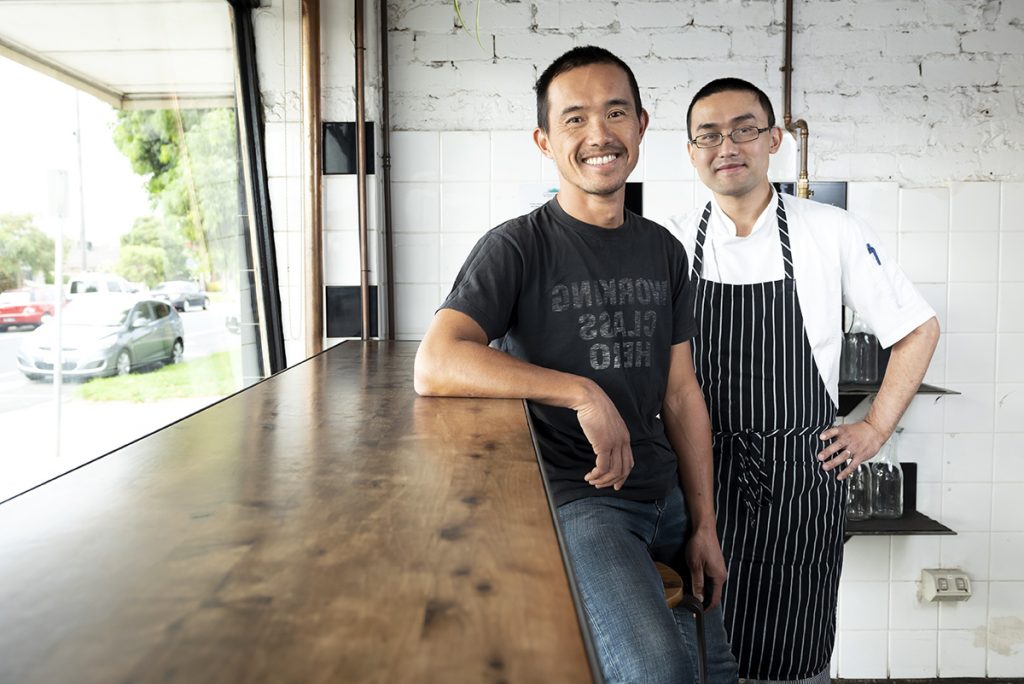 Butcher 128 is also renowned for its excellent coffee, which is sourced from Coffee Symmetry in Blackburn.
"The coffee roaster Andrew Lew is a friend and I trust him completely to provide consistently high-quality coffee," says Donnie. "Our house blend is the Black Mamba, which is normally a blend for black coffee so I think it's a bold base for milk-based coffee. We also have a rotating single-origin roast every week."
Donnie and Leon enjoy working together and are not in a rush to expand Butcher 128.
"I used to have numerous cafes in the CBD and I think you can lose the personal touch a bit when you have more than one business," says Donnie. "We are local to the area and we just want to build on what we have. My wife is a maker and wants to use the cafe as a place to showcase other makers, while my daughter wants to turn the backyard into a veggie garden. So we'll see what happens next!"
To learn more visit the Business Directory.