Alex Grande, the owner of Hunters Harvest, is a competitive bodybuilder. Naturally, healthy food and nutrition are integral to his training.
When Alex arrived in Melbourne from Rome, Italy in 1999 to work in IT, owning a hospitality business was never on his radar. However, as an athlete, he struggled to find places that served nutritious, flavoursome food and that catered well for people like him with food intolerances.
So when the opportunity arose in 2020 to take over Hunters Harvest in Seddon, he decided to translate his passion for healthy eating into owning a business.
Hunters Harvest's menu is centred around highlighting superfoods with interesting flavours and textures. The goal is to promote the idea that 'healthy eating' or dining out on a restricted diet can still mean enjoying delicious food. It's not all boring bitter kale!
The menu also details the kilojoule content and the balance of macros – carbohydrates, protein and fat – in each dish so you can make informed and mindful food choices.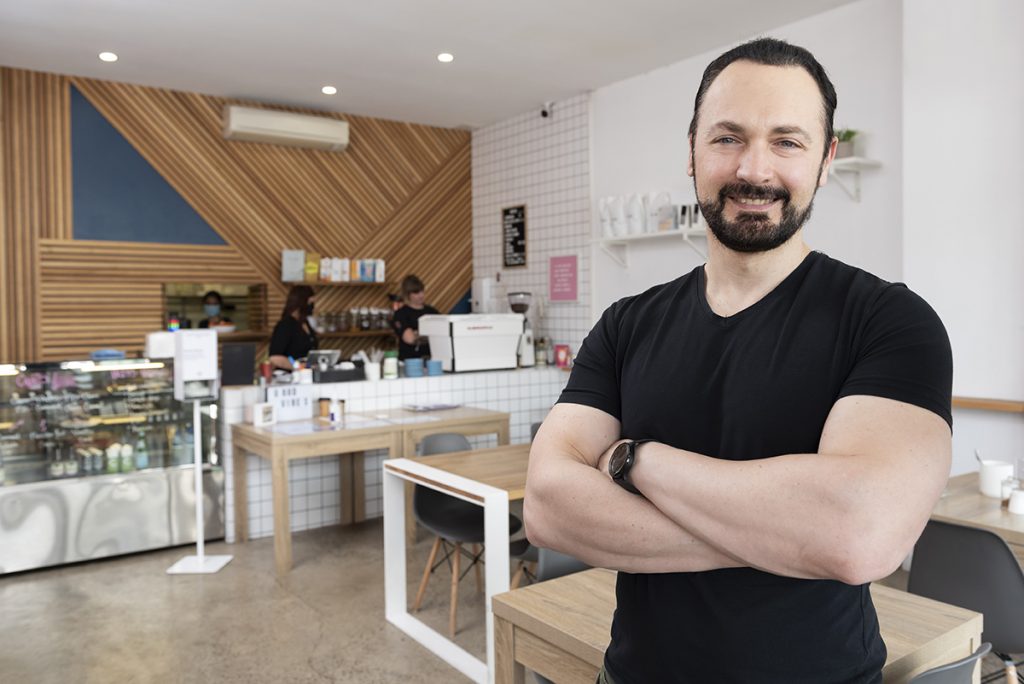 Their signature, best-selling dish is the chipotle chicken bowl, while Alex's favourite is the Mediterranean bowl. There are also healthy burgers and delicious smoothies on the menu.
"Everything on the menu is made in house, which means dishes can be adjusted to be gluten-free, dairy-free, vegetarian, vegan, ketogenic or pescatarian. Nothing contains refined sugar and there are low levels of fructose," explains Alex. "Our willingness to adapt our menu means that customers find us very inclusive as a restaurant and so people travel from all over Melbourne to enjoy our food."
But really it's been the loyalty of local customers looking for a convenient and healthy takeaway option that kept Hunters Harvest viable during lockdown.
"I've lived all of my life in Australia in Melbourne's west," smiles Alex. "I love the culturally rich environment and the supportive community. The atmosphere is just different to the rest of Melbourne."
Learn more in the Business Directory.